How big is my baby?
At 23 weeks of pregnancy, the length of your baby is from crown to rump and approximately about 8 inches. Your baby now weighs just over one pound or 500 grams and measures about approximately 11.4 inches or 29 centimeters from head to heels. The baby's hearing is well established and it can create a distorted version of your voice, the beating of your heart and your stomach growls. Noises often heard in utero. In addition to the progress of your baby's hearing, her lungs are developing in preparation for breathing, the baby can swallow, but usually the baby can't pass her first stool called the meconium until after birth.
23 weeks pregnant mother symptoms
The mother's uterus is about 1.5 inches above her navel. Her total weight gain should be about 15 pounds yet. She may notice some Braxton-Hicks contractions at the time. Braxton Hicks contraction is defined as an intermittent, painless contraction that may occur every 10 to 20 minutes after the first trimester of pregnancy. Sometimes these contractions are also called pre-labor contractions or Hicks sign.
In addition, this contraction is not regular and should not be painful. Braxton Hicks contraction prepares your body for upcoming labor and will get stronger as your pregnancy progresses. The mother may able to feel the contractions if she put her hand on her belly and her baby can probably feel the uterus gripping and massaging her. It will not harm the baby, so there is no need to worry.
Having any strange and wonderful dreams?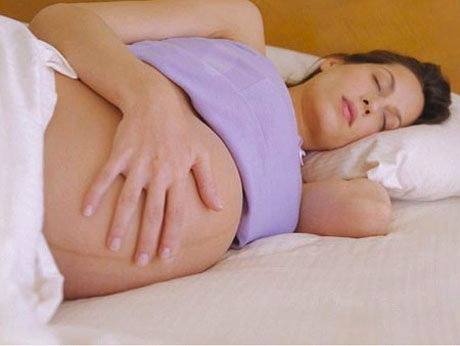 You are now 23 weeks pregnant. Having some pretty amazing vivid dreams is common in the second quarter of pregnancy which tends to appear again on the following day.
It is like finding yourself dreaming of being in situations that make the most resemblance of your everyday life. The baby can even take a look at the role and may not be exactly what you are expecting.
Try not to take any of these as a sign or warning of things to come. Dreams are simply a one way for us to sort out the excessive brain activity we are exposed to in our waking hours. And in some sense, they are just the waste products of our subconscious and that we need to make some room in our brain for the new information in the coming days.
Although there are some physical changes or changes to the developing baby and even if you are tired at your 23 weeks of being pregnant, try to remember doing stretching exercises before getting on the bed. Don't miss any monthly ante-natal check up. Mark on your calendar or diary as an event that you should not miss. Many clinics or hospitals will have series of appointments at a time, so you should spend time to plan ahead.